CENTER COMMUNITY NEWS
Newsletter of the Center for Sacred Sciences
Vol. 35, No. 3 • Summer 2022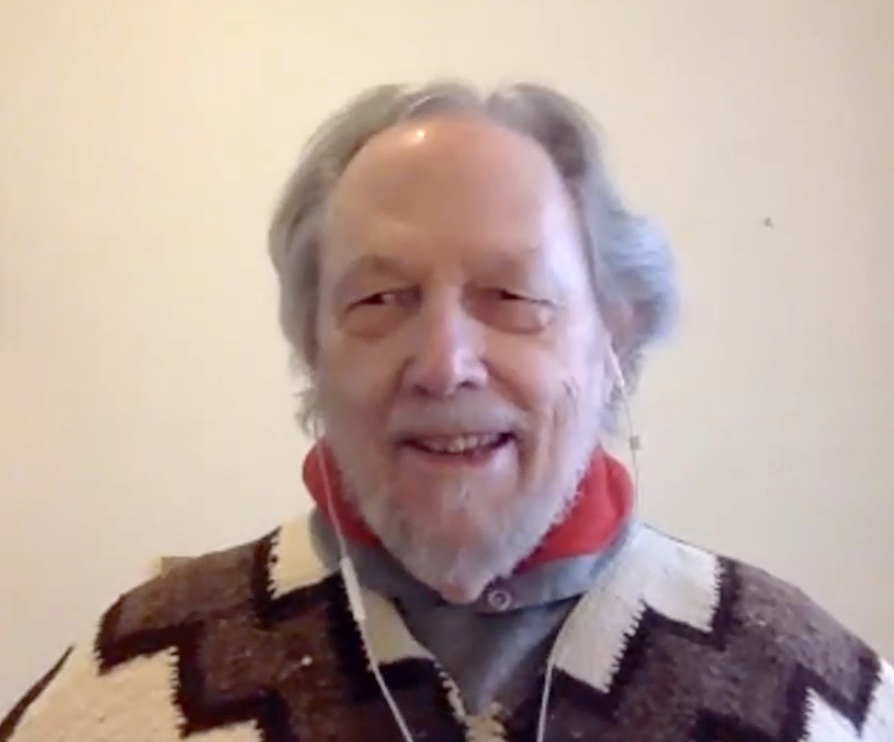 Light of Truth Day
This year's Light of Truth Day, on August 14, 2022, featured a Sunday talk by Joel and Tom, who spoke about their work on a new sacred worldview in which the truths of science and mysticism can be seen as different but complementary views of the same underlying reality. The presentation began with Joel explaining that the rise of modern science has challenged traditional sacred worldviews. This has created a crisis in our worldview because science — which is apparently wed to materialism — provides no moral foundation for society; yet we cannot simply dismiss science due to its amazing success.

Light of Truth Talk by Joel and Tom, August 2022
To address this dilemma, a new worldview needs to provide a mystical account of how science is possible and why it is so successful. Joel and Tom presented the core of such a new worldview, expressed in the language of science: mathematics. After Joel introduced some of the key teachings of the mystics about the nature of reality, Tom showed how these teachings can be expressed in terms of a simple mathematical equation, which expresses the identity of subject and object, emptiness and form. The video of the full talk can be viewed on the CSS channel on YouTube.
Changes to the CSS Board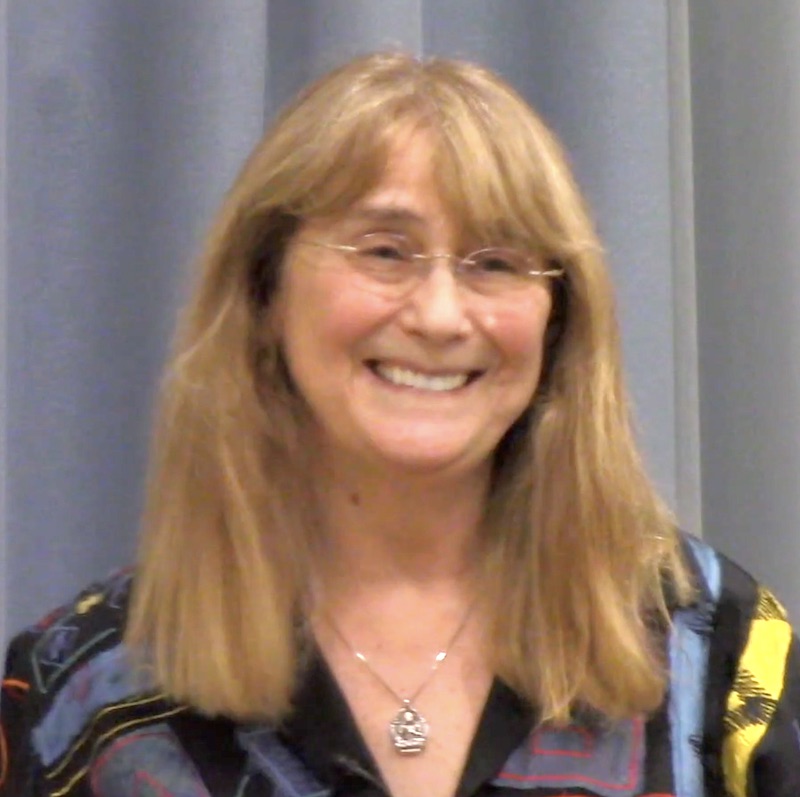 Mora (left) and Merry Song (right)
After four years of service on the CSS Board, Mora Fields has stepped down from her position as Secretary. During her tenure, Mora also served as the Board liaison with our insurance provider, helped organize fundraising events, and assumed interim responsibilities related to management of our retreats. Thank you, Mora, for your dedicated service on the Board!
We are pleased to announce that Merry Song has been elected to the CSS Board of Directors to fill the position of Secretary. Merry Song has been associated with the Center since 1993 and has been an official CSS teacher since 2019. Welcome to the Board, Merry Song!
Library Open by Appointment
The Center's library at Saratoga in Eugene is open to patrons by appointment for browsing and checkout of library materials. To arrange an appointment, please contact our librarian, Jennifer Knight. Appointments can be made for pickup, dropoff, or browsing outside the building for up to one hour, or inside the building for up to 30 minutes. You can request checkout of new items via our online library catalog and pickup the items by appointment. See the library page on the website for more details. We also have a home pickup/dropoff option for homebound members.
Lean into Uncertainty, by Jane Sanford Harrison
Late last year, Center practitioner Jane Sanford Harrison began a journey with cancer. Following are a few brief excerpts relating her experiences and reflections, which are a testimony to the fruits of her spiritual practice. Jane's doctor now tells her that everything is normal and that he is amazed. Jane says that she feels good!
---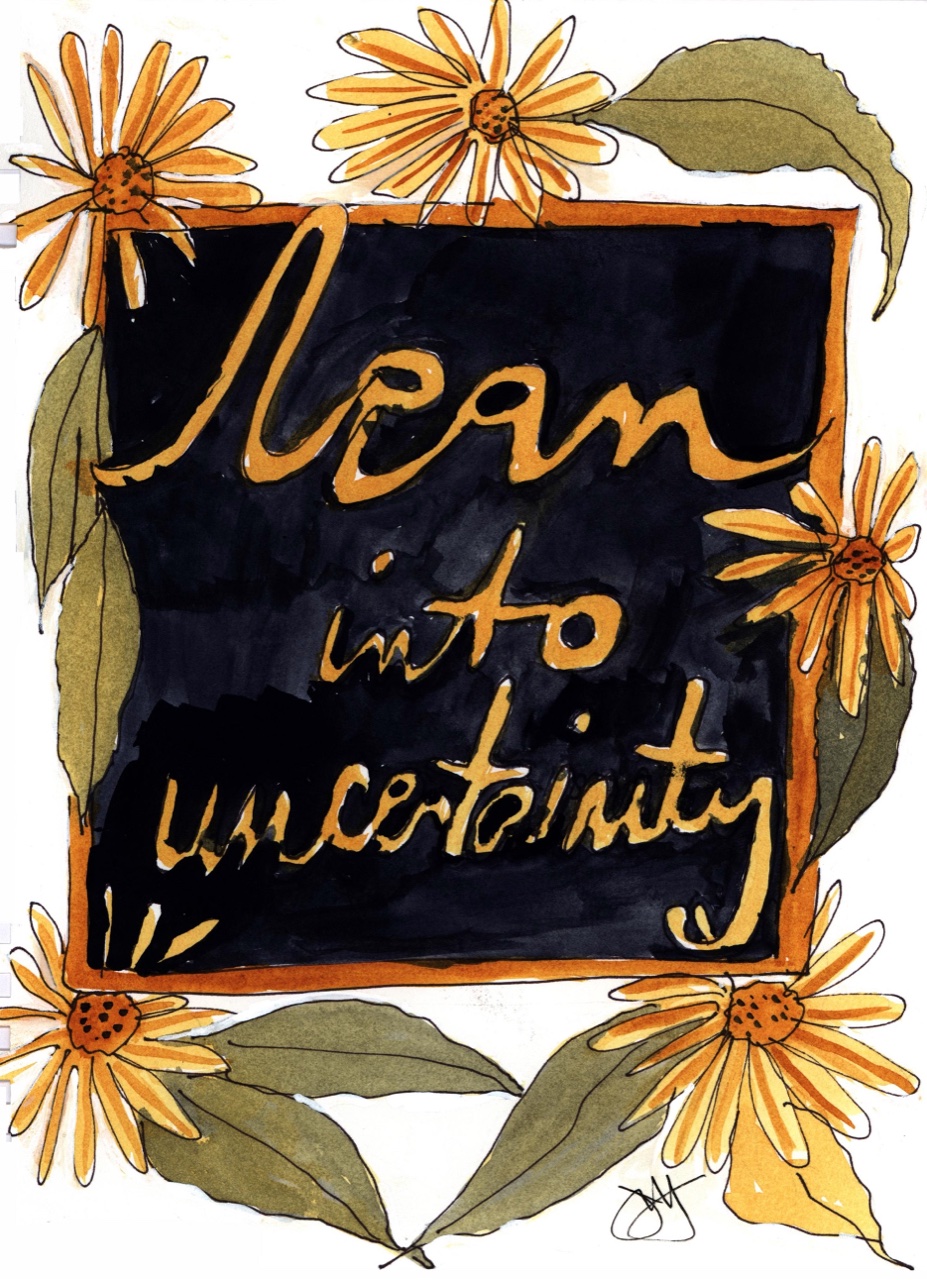 Lean into - to take on or embrace something difficult or unpleasant, usually through determination or perseverance; to find a way to benefit from, or alleviate the harm of, risk, uncertainty and difficult situations.
Somewhere around Dec. 12, 2021, I woke up in a hospital bed and was told I had just had brain surgery for a cancerous tumor. My response was more or less "huh." Joel Morwood, the spiritual director of the Center for Sacred Sciences had responded to his congregation of seekers when they were struggling with what seemed to be a devastating political vote outcome with the suggestion: "What if we cultivated an attitude of curiosity? I wonder what will happen?"
That seemed to be my reaction when my surgeon came in with the biopsy report. "It's not good news," she said. "It's level four glioblastoma, and it's not a nice cancer. It's aggressive and it comes back." I said, "Well, that's what you suspected before surgery." It just seemed like confirmation. She said that considering the location of the tumor she took out (her assistant said that they took out everything that lit up), I probably lost a sliver of upper left peripheral vision and wouldn't get it back.
I think people were surprised at my acceptance of it. (Well, as if I could do anything to change it.) In recovery circles, we talk about acceptance as not meaning you approve of something, or like it, but rather that you are willing to acknowledge the reality of what is. And here's where the Serenity Prayer comes into practice: "God grant me the serenity to accept the things I cannot change, the courage to change the things I can, and the wisdom to know the difference." It was pretty clear to me that I was powerless over cancer, that a "Higher Power" at that point would be my doctors, and that I just needed to do the next indicated thing.
The Needy Beggar, by Merry Song
Center teacher Merry Song gave a Sunday talk entitled The Needy Beggar on July 24, 2022. So, what is the Needy Beggar? She explained:
The Needy Beggar is a manifestation that arises from the Story of I. The Needy Beggar would have you believe that you must continue to seek love, approval, and applause. But the nature of the Needy Beggar is that it isn't actually looking to be satisfied. It can never be satisfied. No matter how much acceptance, the Needy Beggar will still be begging. Why? Because it wants you to stay within the spell of The Story of I.
Merry Song then related the following story and led a discussion inviting us all to recognize and reflect on the Needy Beggar.
---
"The Needy Beggar"
a very short story by Merry Song
Once upon a time, a Needy Beggar stood on the side of the road. The Needy Beggar held a sign that said: Please love me. And another sign that said, Honk if you approve of me. The Needy Beggar had a cup for donations of approval. The sun was hot. The air was dry. The cup was empty. The Needy Beggar stood still. Cars drove by. Four bicycles built for two sped by, people laughing; a bus full of religious school kids rumbled by. A funeral procession almost honked. The Needy Beggar held the signs higher and expressed need through a sad big-eyed face. More cars. A prison van from which someone waved. A tour bus of sightseers.
Finally I drove by.
I saw the Needy Beggar on the side of the road. I said, "Hey, you look like me! Why are you standing out on the road?" I stopped my brand new sleek radiant lime-green Lamborghini and got out. I stood face to face with the Needy Beggar. I said, "What the heck is going on here?"
The Needy Beggar only said three things: Please love me. And please approve of me. Oh, and if you don't mind, please applaud my existence. "Wait here," I said. And I went back to my gorgeous shiny car that showed how sexy I was and got my fancy dancy camera that makes me look like a real photographer when actually the camera does all the work.
I said to the Needy Beggar, "Let me do portraits of you. It will make you feel special. The portraits will make you feel loved. They will show you deserve applause."
I took 68 photos. During that time I saw four bicycles built for two gliding by in the opposite direction nobody laughing, also a busload of sleeping religious kids, a tired funeral procession which almost honked, a lively prison van from which someone waved, and a tour bus of sleeping sightseers. Then the Needy Beggar and I sat down on the side of the road and looked at the pictures in my camera.
I only saw pictures of myself there.
The Needy Beggar said Please love me.
I said, "Wow! I can't believe it. I took pictures of you, and you turned out to be me."
With that the Needy Beggar on the side of the road sweetly dissipated into the dry air making it moist and lovely. I breathed in the air. I looked at my flashy car and now thought it looked ridiculous. I sold the car and gave the money to The Center for Sacred Sciences. I have not seen the Needy Beggar since then.
That, my friends, is the story of the Needy Beggar.
New Videos on CSS YouTube Channel
Are you subscribed to the CSS channel on YouTube? Several video recordings of Sunday talks have been added recently and more are on the way. You can also find there video recordings of many older talks, some dating back almost 40 years!

Merry Song
Creativity in Times of Crisis
2020 May 31


Merry Song
Radiating Kindness Over the Entire World
2020 Sept 27


Joel
Practicing Having No Preferences
2020 July 19


Joel
Practices from the Gita
2020 Nov 1


Joel
The Role of the Self in Realization
2021 Feb 21


Joel
You Already Are That
2021 April 25


Tom
Science, Nonduality, and the God Equation
2022 Aug 21


Merry Song
Coming Out of Hiding, Part 1/2
2021 Jan 03


Merry Song
Coming Out Of Hiding Part 2/2
2021 March 21

Mission and Programs of the Center for Sacred Sciences
The Center for Sacred Sciences is dedicated to the study, practice, and dissemination of the spiritual teachings of the mystics, saints, and sages of the major religious traditions. The Center endeavors to present these teachings in forms appropriate to our contemporary scientific culture. The Center also works to create and disseminate a sacred worldview which expresses the compatibility between universal mystical truths and the evidence of modern science.
Among the Center's ongoing events are Sunday public services with meditations and talks given by the Center's spiritual teachers; and — for committed spiritual seekers — weekly practitioners groups and periodic meditation retreats. The Center is accessible. We are a welcoming and inclusive community.
The Center maintains an extensive lending library of books, audios, videos, and periodicals covering spiritual, psychological, philosophical, and scientific subjects. In addition, the Center provides a website containing information and resources related to the teachings of the world's mystics, the universality of mystical truth, and the relationship between science and mysticism. The Center also publishes this newsletter.
The Center for Sacred Sciences is a non-profit, tax-exempt church based in Eugene, Oregon, USA. We rely chiefly on volunteer staff to support our programs, and on donations to meet our operating expenses. Our spiritual teachers give their teachings freely as a labor of love, and receive no financial compensation from the Center.
About the Center Community News
The Center Community News is published on the CSS website several times a year. Its primary purpose is to help foster a community of spiritual practitioners by sharing original teachings, experiences, reflections, artistic expressions, and reports among members of our community.
To submit your original spiritual reflection, report, poetry or art to the newsletter for publication, please use the newsletter submission form.
To subscribe, unsubscribe, or update your existing subscription to the Center Community News, please use the subscription form.
---
Center for Sacred Sciences • (541) 345-0102 • General contact form
Mailing Address: 1430 Willamette St. #164, Eugene, OR 97401-4049 USA
Meeting Address: 5440 Saratoga St., Eugene, Oregon, USA