CENTER COMMUNITY NEWS
Newsletter of the Center for Sacred Sciences
Vol. 35, No. 2 • Spring 2022
A Tribute to Barbara Richmond from Merry Song
When Jennifer Knight put out a notice on the Friends of CSS Facebook page that Barbara Richmond was in her final days, I felt an absolute YES about going to see her. According to her son, she was in assisted living in Cottage Grove about a half hour drive from Eugene.
The next day, Niraja and I drove to Cottage Grove and found Barbara unresponsive in a hospital bed surrounded by her partner, Brent, and her best friend, Cathy. They told us that Barbara had suffered strokes and a bad fall that resulted in a brain injury. I noted that her little black dog lay on the bed with her, very quiet and calm.
I whispered to Barbara that Niraja and I were bringing the love and appreciation of the Center and I suggested that she continue to watch her breath—breathing in; breathing out.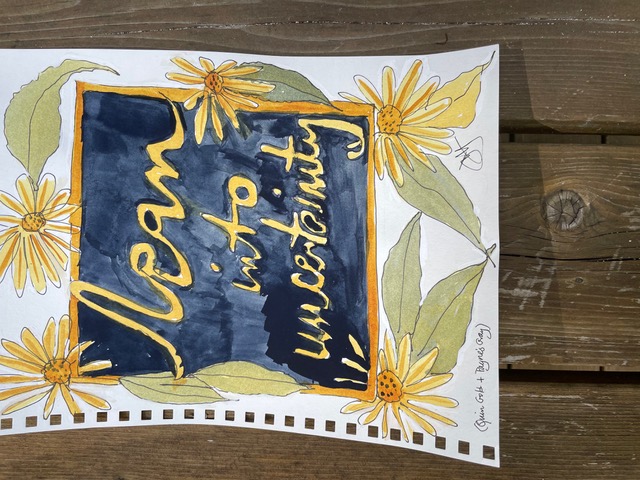 Lean into uncertainty,
by Jane Sanford Harrison
Then Cathy asked me to contact Saraha in Eugene when we got back home and ask them to do a Buddhist ceremony for Barbara. Saraha is a Buddhist temple and spiritual community that Barbara enjoyed.
So we drove back to Eugene and directly to Saraha. No one was there and I was standing out in the rain wondering what to do next when suddenly a car drove up. It turned out to be Michael, the director of Saraha, and he took the request very seriously. We went inside and he started making phones call to find the new lama in Cottage Grove. Michael was successful. Lama James or Jamey went to Barbara's room that night and began the Vajrasattva mantra which he continued for three days. Vajrasattva mantra is regarded as "having the ability to purify karma, bring peace, and cause Enlightened activity."
Barbara's sister came and a harpist played, and around 6pm on Tuesday, April 12, Barbara took her last breath. She was 81 years old.
Here at the Center we may remember Barbara during Sunday talks—she always had a question to ask and a story to tell. You might remember her colorful t-shirts, her camper which she drove out to the coast often, and the fact that she loved animals. Her friend Cathy told me that Barbara rescued cats, dogs, horses, a pig, and a wolf.
Around 2019, Barbara took two of my writing workshops at the Center, and I discovered that she loved writing and was quite good at it. The following short writing was her response to a third person prompt I gave with the theme of Curiosity. Barbara submitted this piece to the Center's Out Of Hiding exhibition:
February 4, 2020 by Barbara Richmond
She was curious about the seeming transitional and ephemeral flow of being in and out of awareness, conscious awareness. Her mind played tricks on her. Sometimes she thought she was really "being" and in the "now." Then suddenly she would be aware of thinking things such as…ok, here I am, paying attention to Peace In Every Step…just like Thich Nhat Hanh. Then, whoa…those were all thoughts. And at other times, not meditating consciously, not doing anything, really, but checking out the dogs or the center of a flower…Concentrating on the trail of some ants…actually feeling like she was entering the hole in the ground with them… And the Horned Owls hooting to each other at night when she answers and there's a 3-way hoot going on. That's what she was really curious about…How does that work? Why can't she make it happen when she wants to?
Remembrance of Barb Richmond by Todd
I wanted to share a little something of my enjoyment of being connected with Barb Richmond. She began attending CSS 8 or 9 years ago, at age 72, first as my Distance Studies mentee, where we had regular meetings at the 5th street Market; then as a student in my practitioners group. After that we continued to connect after Sunday meetings, and through emails.
Barb brought a lot of enthusiasm and passion to her practices, and to our CSS sponsored relationship, sharing her frequent epiphanies and insights, which were often triggered through her calamities with health or living circumstances. She often expressed the discovery of the power of suffering as a means of bringing attention into its real causes. In an email to me, after one harrowing adventure to the emergency room, she shared:
Experiencing what I'm going through has gotten my attention in ways never before. I'm more aware, intuitive, insightful, mindful and Grateful than I've ever even been close to. Eckhart Tolle says it's all part of what's necessary to wake up — pain body awareness is our wake up call (my words).
Barb lived mostly in Lowell, out in the country with her housemate, Brent, and their little dogs, where she enjoyed the solitude of going up on the mountain behind the house. For at least 5 years previous to the pandemic, she was a regular on Sundays, with great practice questions and comments for Joel and the other teachers, while yet spending a lot of time at the coast in the summer in her van.
On weekends, near the coast, she set up an arts booth out of what she called her "gypsy van," and sold hand-made crafts, t-shirts and jewelry. And through all of this, she was enjoying the company of her 'fur kids'- her little dogs she lovingly referred to as her little 'dog rodents.' Barb had a tremendous love of all animals, and would do most anything to help them out.
In a recent email from Barb, on November 10th, she shared:
Grateful for you..grateful for me.. grateful to be grateful, more and more. Never felt so tender about myself…Just like what I've been hoping for...to love everybody like I feel about animals. Even the ones I can't help or stand to be around. Incredible feeling.
In another email to Jennifer, Barb shared:
With each Sunday talk that I first listen to on my phone in my safe comfortable space snuggled in with my warm furries...and then watch later on zoom...I am renewed. And then I listen to an audio or two. My practices get strung out and interspersed further into the week this way..remembrance is more a part of my way and "my" "i" gets smaller...disappearing sometimes for longer and longer periods of "time". A particularly helpful one is "Go as nothing", which everyone has been mentioning lately. I found it sounded completely different to me now than the years ago I first heard it. Inspires instant emptiness in me now. 🤗 This life that I kept trying to get away from is just as supportive as that life I kept running away to...Fancy that. Neither of them are anything without my input and both of them are everything that is. Ridiculous…🤓
The Fall of Percival — A Fable by Wesley Lachman
Once upon a time, a seeker decided to wake up to God once and for all. His name was Percival, and he was getting a little desperate. He was so tired of trying to stay awake through the alpha owl's morning lectures. He was usually exhausted after spending all night flying after mice, voles, and snakes. Last week he fell off his branch, hit another branch and landed upside down in a gorse bush. He was so embarrassed. The next morning he got his friend Oliver to sit next to him and wing him in the neck at the first sign of sleep.
Percival wanted to find the Beloved One. But as much he tried to wake up, he failed, until something totally unexpected happened to him. It was an ordinary Saturday afternoon. He was settling down on a branch high in a lovely Scotch pine. Just after his eyes closed, as his body had barely touched the moist shores of sleep, a loud explosion shook the forest. Now Percival did not hear the blast . . for he was not awake. But he was not awakened by it . . for he was not asleep. Somehow, being neither awake nor asleep, but caught in between, the explosion opened up a vast, bottomless abyss inside Percival. And he tumbled into it.
At first he tried to flap his wings, but they were becoming ephemeral. As he descended with increasing speed, everything disappeared: his ideas, his world, his self, his body, everything. Yet he continued to fall, but all that was left of him was this ever-widening space. It seemed as if he were going to keep falling forever. So he decided to relax and realized with a shock that there was nothing to relax. He was only the space.
When Percival had thus left behind everything he had known, something shifted. He was puzzled, then amazed as his body, his family, his world gradually reappeared within the vast open space that he had become. Everything was emerging as from a dark fog. Some things were the same, some different, but they were all there.
Percival never worried about sleep again. It just didn't make any difference any more. He had awakened once and for all to the world within, and in every single face he saw the Beloved!.
Only then did he remember what the old striped owl had told him so many years ago. He had barely been able to reach the owl's roost high above the river. Percival alighted next to him, half his height, and hooted timidly: "How can I live this life?" the old owl responded with his characteristic croak, "If you cling to your ordinary life, you will lose it. But if you let loose of that life, you will find the Beloved."
What Was This Thing Called My Life, by Merry Song
This is part one of an 80-page memoir written by Merry Song. She uses a fragmented literary style and braids together three different events. The entire work is titled: Falling for Life. Merry Song holds an MFA in Creative Writing and teaches spiritual writing workshops for the Center for Sacred Sciences. She can be contacted at: This email address is being protected from spambots. You need JavaScript enabled to view it..
What Was This Thing Called My Life?
A friend of mine has flown the coop. This wouldn't be so remarkable if she were not a contemplative nun. A run-away sister. Seventeen years ago I saw her transform. She was a blue-jean-wearing spiritual seeker dabbling in every religion, and then a habit-wearing sister shut inside a monastery. Disillusionment and physical pain have now caused her to break silence and run out into the world for answers. Where do I belong? she wants to know.
*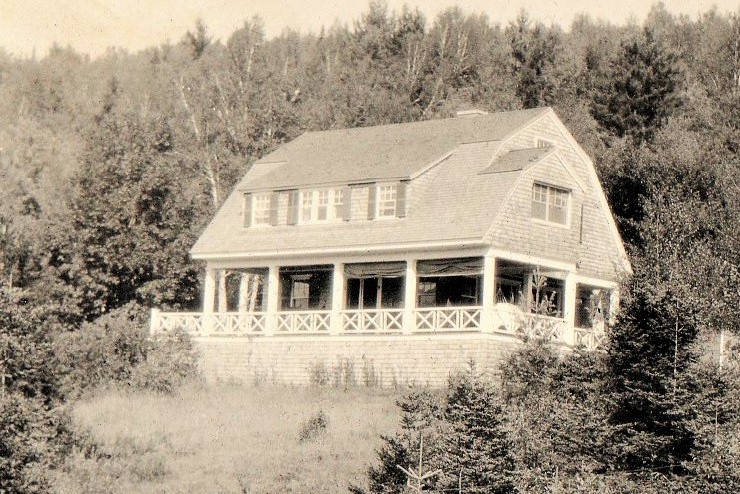 I'm settling in at an old-fashioned cottage in New Hampshire with Niraja. Although we'd like to sit and delve into our artwork on the wrap-around porch, we have a job to do. The two-story cottage, Niraja's family's vacation retreat for 60 years, is now up for sale, and we have assigned ourselves the task of seeking hidden treasures and then finding the right collectors or charitable homes for them. I value the items because I sense that someone once loved them, and I can't bear these treasures discarded.
*
I hesitate to write about my friend the nun; I don't want to expose her. But run-away nuns are fascinating: after such intense devotion, what causes the trouble with angels? I have asked the nun to write a story of the very first moment she noticed the disillusionment, and she has said that she will, but so far has not. Her crisis is consuming. What is the source of her confusion? I want to know.
*
Recently an old friend of mine died. I hadn't talked to Melody Rae in years, but soon after her death, her husband e-mailed me the sad news. I asked him to look for the letters I had once written to Melody Rae thirty-seven years ago when she wound up in jail for drug dealing. I was only eighteen then; she—nineteen. Her husband (the same one she has had all these years) found my letters in a little suitcase in the basement and mailed the bundle to me. I hunted in my own basement for the stack Melody Rae had sent from prison and sorted the two stacks together according to postmarks. I was riveted to our interwoven story unfolding before my eyes.
*
The nun writes that she has a serious leg ailment: she's dragging around a frozen foot and fears it is ALS—Lou Gehrig's Disease. Could she soon be unable to walk, to write, to speak, to breathe? She has catapulted herself out of the silent monastery in order to get testing at a big city hospital, but in my summation, she has broken loose from her confinement. I have asked her: Can you ever go back to seclusion? She has not answered.
*
I open a hidden drawer in the cottage and grasp what looks like a shiny silver canteen. As though I am five years old, I gleefully flash it to Niraja. We huddle around a lamp to inspect the lettering: Sanitary Hot Water Bottle, 1912. Niraja grasps it. Mine. I feel myself grasp back. We have been looking for things to take to the antiques shop or to donate to the historical society, but then for ourselves we snatch up the shiny, the weird, the delicate. I see myself wondering: How will we get this still-working 1914 Edison light bulb on the plane? Why not let someone else have it?
*
Before coming to the cottage, I typed all of Melody Rae's letters along with mine. I made myself promise not to read ahead—to go one letter at a time. The moments of discovery are precious. My young voice full of longing and pain reaches out to Melody Rae, begging for wisdom for my tortured heart. Have I changed very much since then? Even now I ask the same questions—Why did that person reject me? Where do I belong? Why am I here?—and never find the answers. Melody Rae's imprisoned voice bellows back, sometimes wise, sometimes just hotheaded, swearing: What's the point of this goddamned life?
*
Here at the cottage there is no wireless internet, so because I grasp for news (and self-importance), I have to switchback down to the town square to get access to my life. Sitting on a park bench, I open my e-mail and read a note from a magazine that doesn't want my story. I know better than to take it personally—but who really has a choice to take it personally or not? You'd think I would with all my Buddhist practice of detachment, but no. I stagger under the weight of rejection—it too a possession I carry home—and after I trudge back up the hill to the cottage, I don't tell Niraja why I feel let down. I try to hide it from myself.
*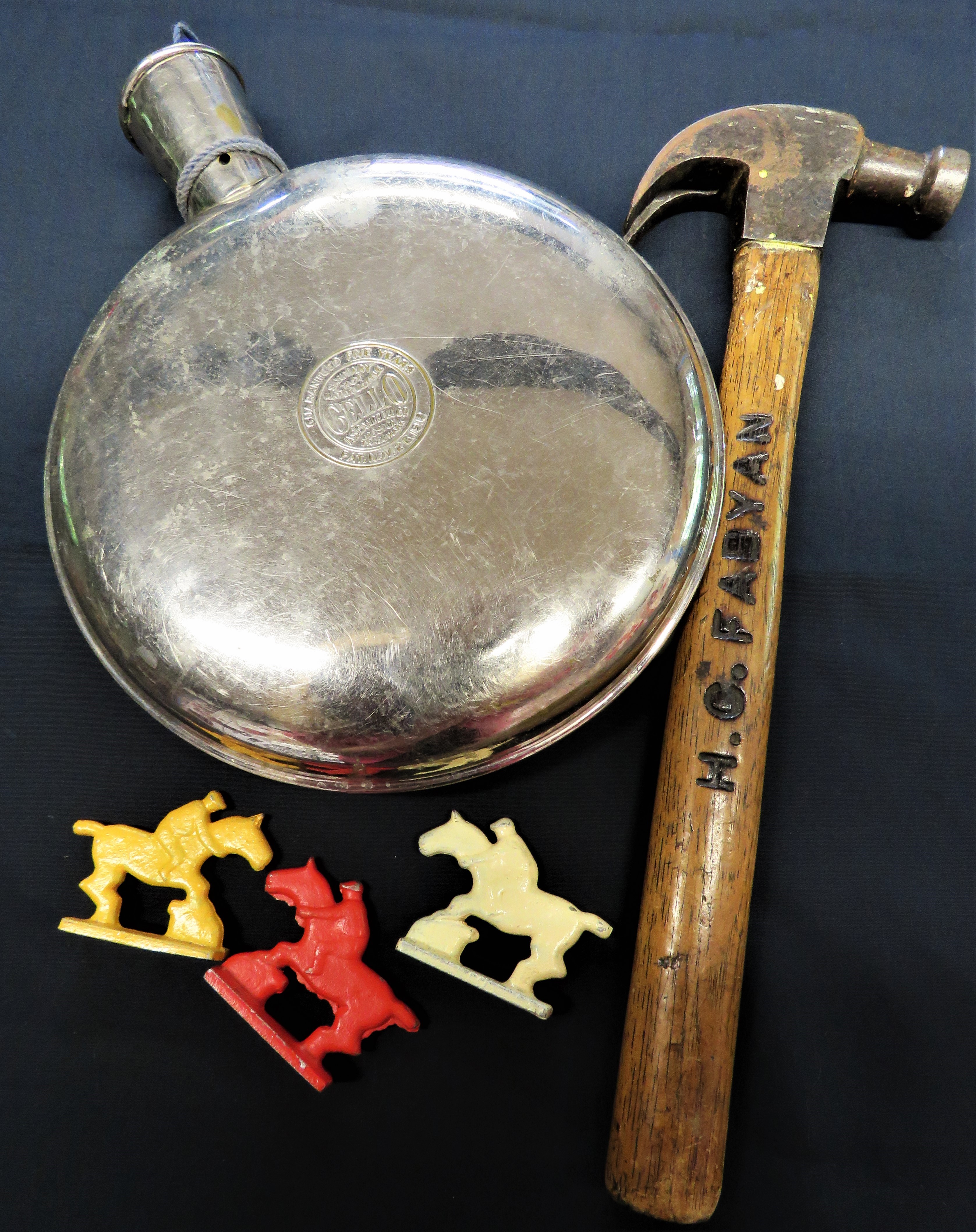 I discover yet another item in the cottage marked with the name of the man who built this forested retreat nearly 100 years ago. Maybe back then it was a trend to engrave, brand, and inscribe your name on your books, your hammer, your tennis racquet, your snowshoes. Whatever the case, I am drawn remarkably close to H. C. Fabyan and his wife who enjoyed a jovial, privileged life a century ago. Explain to me why I have fallen in love with them. Niraja points out to me that since the Fabyans had no children, there may be no one left who remembers them. I want to remember them, I tell her. I want to see their faces looking out the upstairs windows as I stand on the road at night. Normally I would be afraid to see a ghost, but in this case, I invite them to observe that someone remembers them—a granddaughter they never had. In the crumbling photo album they left in the cottage, they start out young and jaunty—snowshoeing, hiking, playing yard games with neighbors in 1917. And then they turn gray-haired and stout, and then Mrs. Fabyan is alone on the wrap-around porch. I peer in at this thing called their life and wonder if it will exist at all when they are forgotten. Most people who have lived have been completely lost. I ask Niraja, Will I be one of them?
Niraja and I take a carload of mysterious turn-of-the-century medicine bottles, wooden boxes, oil lamps, and old-fashioned kitchen utensils to the antiques shop. The shopkeeper takes in half. I feel sorry for the other half. What an odd thought. I am attached to their feeling of rejection. Just in case the objects feel let down, I feel bad too. Leaving the shop, I want to go buy an expensive cup of coffee and look at my e-mail. Why do I grasp for self-importance?
*
The nun e-mails me. She is terrified that it's Lou Gehrig's Disease. Tests are continuing, and just when she was told by kindly specialists that it probably isn't, the big doctor—with tears in his eyes!—tells her it probably is. She trudges back to the cell-like room where she is staying in the city and lies flat on the bed, staring at the ceiling. She asks: What was this thing called my life?
*
Niraja and I open drawers, peer under window seats, climb into the attic, crawl into dark spaces, filter through mouse bedding and rotted shelves. We reach for brass faucets, iron dog faces, green bottles, wooden golf clubs, Mr. Fabyan's popular novels from the 20's, Mrs. Fabyan's hiking staff, and a small, pristine light bulb with a delicate rose inside. We gasp in unison when we turn on the bulb and the rose lights up, (mine!) and we search for more, delighting in our discovery. The most precious moment is the light of discovery—the hand reaches into a forgotten space and touches an object and the hand does not know if it's treasure or mouse bed, but the delight of unknowing comes either way.
*
I zigzag down to the town square. I check my e-mail inbox and see something from a magazine editor. Before I click on the message, I feel in my heart that this is a good one. The internet is slow up here in the mountains, so I click and wait. I feel a spot in my heart that is the center of good feelings and bad feelings. It's getting ready to feel something. The split second it receives a signal, it will flood my body with juice that feels good or juice that feels bad. What is the purpose of the bad juice? Or even the good? Why can't I just take the Buddha's Middle Path and stay in the heart of the two? Just then the e-mail opens. I am flooded with good juice.
*
Melody Rae only spent nine months in the women's state pen for selling LSD, but that seemed like a long chapter of suffering in her life—and in mine, too. With ruthless honesty we wrote back and forth, confiding secrets and propping each other up with poems and quotes, trying to turn on the lights in our own personal prisons. Last night up here at the cottage, I dreamed I went in search of Melody Rae because I forgot to tell her that I loved her. But I found only her husband on the porch of my old childhood home, his hair and beard now white. In the dream I embraced him and felt myself embracing Melody Rae—a completed circle. I handed him the book of letters.
*
I write back to the nun, my dear old friend, who is waiting to hear the final verdict about the disease. I thank her for her letter and ask if there is anything I can do for her. I tell her to watch for the moment before the heart clicks on the good juice or the bad. In that moment is the heart of silence. It's the discovery we reach for in every hidden drawer.
*
Mrs. Fabyan didn't put her name on quite so many things, but last night, just as it was turning dark, I took her hiking staff for a walk. It's a five-foot pole with the following inscription: Mrs. H.C. Fabyan, New Hampshire, 1917. As I use it to pull myself uphill, I speak to Mrs. Fabyan in my mind and ask her please to tell me where to find the valuable dust jackets for Mr. Fabyan's first edition novels. But I laugh to myself. I don't really care how much anything is worth. I am flooded with sweet melancholy juice over times long past. I wonder: Did Mrs. Fabyan want any children? According to the photo album, no children came to her or did not live long—not like the sturdy staff that is still quite useful after all these years. If I could ask her one question, it would be: How do you fully live this thing called your life?
*
"You have Lou Gehrig's Disease." This is what the big specialist said to the nun. She has written to me that those words opened a passageway not seen before. In the doctor's office, her old self cracked and fell to the floor like a broken shell, and her new self lifted and floated through the passage. It led to a crowd in the midst of the city. She could see other people as her own self for the first time in her life, and she loved each and every one of them, including the hurried ones who flashed by her like darts of fire and the begging ones who trembled in her presence. She is thrust free of confinement and is alive in this thing called life.

Mission and Programs of the Center for Sacred Sciences
The Center for Sacred Sciences is dedicated to the study, practice, and dissemination of the spiritual teachings of the mystics, saints, and sages of the major religious traditions. The Center endeavors to present these teachings in forms appropriate to our contemporary scientific culture. The Center also works to create and disseminate a sacred worldview which expresses the compatibility between universal mystical truths and the evidence of modern science.
Among the Center's ongoing events are Sunday public services with meditations and talks given by the Center's spiritual teachers; and — for committed spiritual seekers — weekly practitioners groups and periodic meditation retreats. The Center is accessible. We are a welcoming and inclusive community.
The Center maintains an extensive lending library of books, audios, videos, and periodicals covering spiritual, psychological, philosophical, and scientific subjects. In addition, the Center provides a website containing information and resources related to the teachings of the world's mystics, the universality of mystical truth, and the relationship between science and mysticism. The Center also publishes this newsletter.
The Center for Sacred Sciences is a non-profit, tax-exempt church based in Eugene, Oregon, USA. We rely chiefly on volunteer staff to support our programs, and on donations to meet our operating expenses. Our spiritual teachers give their teachings freely as a labor of love, and receive no financial compensation from the Center.
About the Center Community News
The Center Community News is published on the CSS website several times a year. Its primary purpose is to help foster a community of spiritual practitioners by sharing original teachings, experiences, reflections, artistic expressions, and reports among members of our community.
To submit your original spiritual reflection, report, poetry or art to the newsletter for publication, please use the newsletter submission form.
To subscribe, unsubscribe, or update your existing subscription to the Center Community News, please use the subscription form.
---
Center for Sacred Sciences • (541) 345-0102 • General contact form
Mailing Address: 1430 Willamette St. #164, Eugene, OR 97401-4049 USA
Meeting Address: 5440 Saratoga St., Eugene, Oregon, USA