Through Death's Gate
A Guide to Selfless Dying
Joel Morwood
---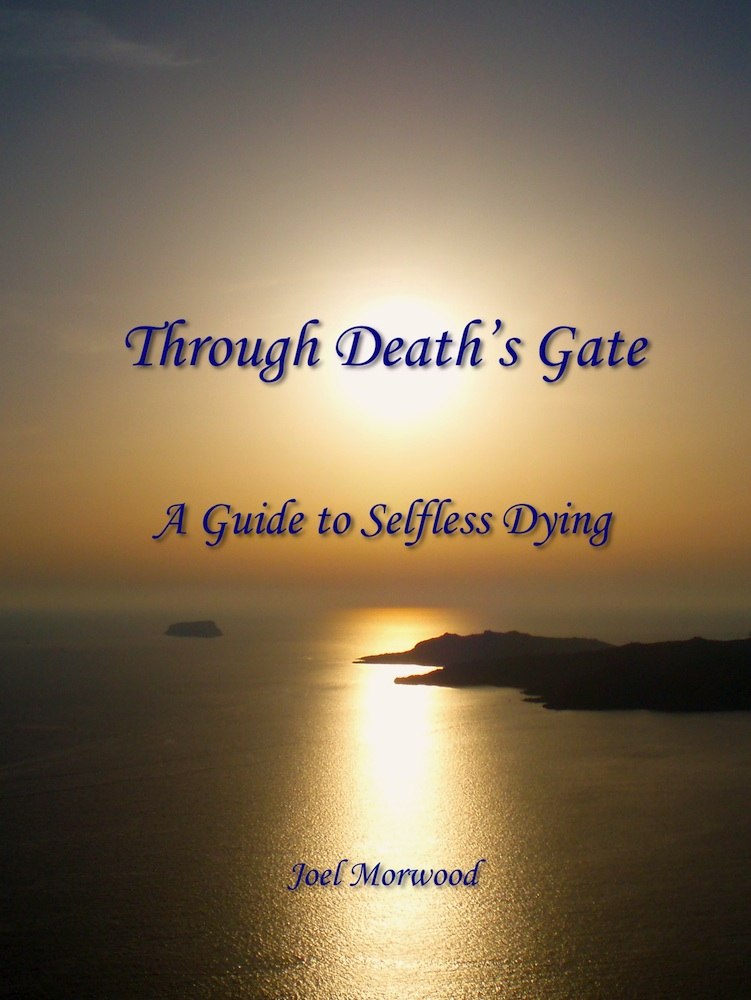 This book is designed to help committed spiritual seekers prepare for death. It summarizes the basic teachings found in the major spiritual traditions of the world on how to pass through death as selflessly and effortlessly as possible. In particular, it contains three fundamental spiritual practices to help you transform your own death from a terrifying ordeal into what the Sufi poet, Rumi, called our "wedding with eternity."
Paperback: To order a paperback copy of this book please see the Center for Sacred Sciences Publication Catalog. Alternatively, you may order a copy online from Lulu or Amazon (coming soon).
Electronic Book: This book is also available as a free eBook in the following formats:
HTML - for viewing with a web browser on your desktop or mobile device
PDF - for viewing and printing with Adobe Reader or other PDF rendering software
ePub - for viewing on an eBook reader, e.g., using iBooks on an iPad
Audio Book: Through Death's Gate is available on this website as a list of links to mp3 audio files, one for each chapter. (To download each one, right click on the talk's link and save the file to your computer.) The Through Death's Gate audio book is also available as an iTunes podcast.
---